Incremental e-commerce design updates to reflect brand refresh and new makeup line product launch. Updated navigation to provide shoppers with immediate findability, a new PDP template to showcase the right product information in the right places, and a campaign microsite to officially kick-off the new makeup product line.
Client
Burts Bees
Agency
dentsu mcgarrybowen
Role
Design Direction
UI Design
Prototypes
Deliverables
PDP
Gobal Nav
'I Am Not Synthetic' Campaign Page
Tools
Adobe Photoshop
InVision Cloud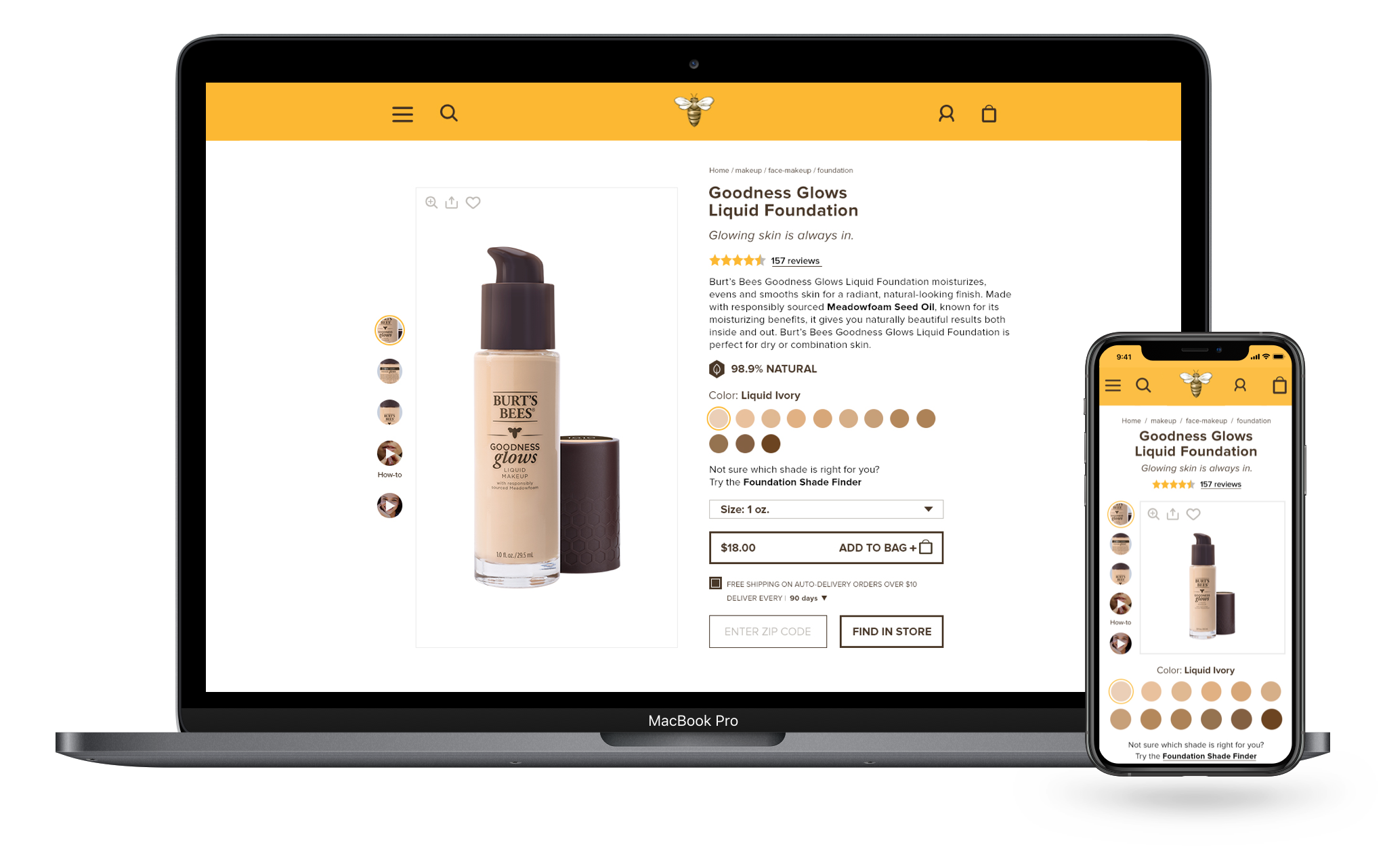 'I Am Not Synthetic' Campaign Page
Campaign Info:
Burt's Bees, a company built from simple beeswax-based balms, introduced the biggest product launch in company history – Burt's Bees Beauty – a full line of cosmetics made with natural ingredients.
The accompanying launch campaign, titled 'I Am Not Synthetic' announces the brand's entry into the beauty category. It features women being empowered by the products and the natural ingredients used in those products. The campaign encourages women to embrace their genuine beauty – and think carefully about the products they're using to look and feel their natural best.
The tag is meant to show that safe, effective and natural beauty products are available to everyone at a reasonable price point.

Global Navigation Redesign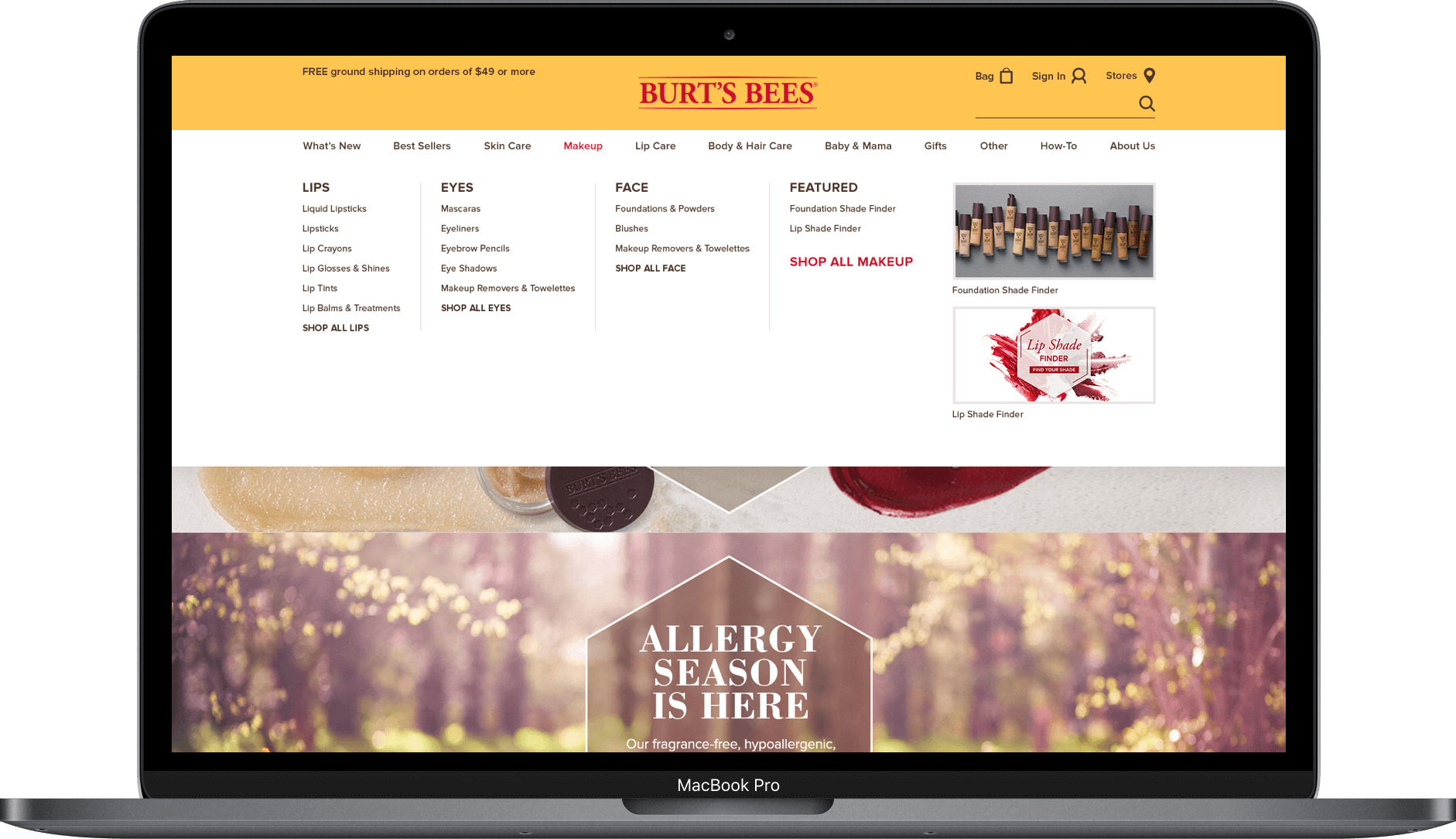 Performance Statistics:
Burt's Bees hit a record high of 108,003 impressions on October 20, 2018. The previous record was ~83,000 impressions (of December 2017). Burt's Bees is still hovering around 90,000- 100,000 organic impressions daily currently since post mega menu.
In terms of clicks in the most recent 3-month period back-to-back (7/28 – 10/10), prior to mega menu launch organic clicks fluctuated between 3000 – 4000 clicks. Post mega menu (10/11 – 10/30), organic clicks are fluctuating from 4,000 – 4,800+ clicks.
Non-branded impressions are significantly up year over year since the new navigation launched

11/12/18 – 3/25/19: 5.36M
11/13/17 – 3/26/18: 3.55M
Here are the brand colors that help consumers to quickly identify a brand in our designs.